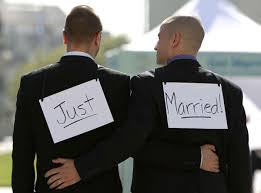 A court has heard how just two weeks after formally adopting her with his husband, a gay fitness instructor brutally murdered his 18-month-old daughter he called "Satan in a babygrow".
Matthew Scully-Hicks, who had given up work to stay at home with the two children of he and his company director husband, is accused of inflicting fatal injuries on baby Elsie after weeks of abuse.
The toddler, who was taken away within days of birth from her drug user mother, died in Cardiff's University Hospital Wales with "catastrophic head injuries", days after the defendant called emergency services to report that Elsie was "floppy and weak".
According to the Daily Mail, neighbours heard Scully-Hicks shouting 'shut up you little f***ing brat", on an occasion that the child was heard crying.
James Bevan, whose mother Susan lived in the joining semi-detached house to the couple, told the court that neighbours would hear loud music play alongside cries of, "Shut up you silly little c***", shouted by the defendant.
Prosecutor Paul Lewis QC said: "Within two weeks of Elsie's formal adoption by the couple, we allege that the defendant had inflicted fatal injuries upon her.
"We allege that his actions were the tragic culmination of a course of violent conduct on his part towards a defenceless child – an infant that he should have loved and protected – but whom he instead assaulted, abused and ultimately murdered."
Source: Breitbart News