Part of 'consistent charge to take a pro-life perspective on all policies,' says Trump official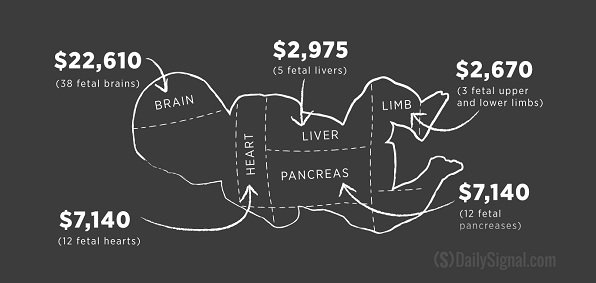 Infowars.com – President Trump has cancelled a $2 million government contract to purchase fetal tissue for research.
The cancellation comes after a 9-month investigation by the Department of Health and Human Services into research involving fetal tissue from elective abortions.
The move is part of "a consistent charge to take a pro-life perspective on all policies," a Trump official told The Daily Caller.
---
1st Corinthians 16:22 "If any man love not the Lord Jesus Christ, let him be Anathema Maranatha."
Anathema - a person or thing accursed or consigned to damnation or destruction.
Maranatha - the Lord is coming" or "come, O Lord.
---
"This was a decision by the President to affirm that this is a strongly pro-life administration, coming after months of frustration that the gruesome practice hadn't been ended already by the agency," the official said.
He added that scientists have been claiming for decades that fetal tissue harvesting could lead to significant medical breakthroughs, but pointed out that "there have been exactly zero miracle cures."
HHS also plans to install an ethics board to oversee all research involving fetal tissue.
The federal government had banned fetal tissue research in 1988, but the ban was lifted by the Clinton administration in 1993.
"Aborted baby body parts used in the experiments were taken from healthy, potentially viable unborn babies," LifeNews reported. "According to the report, the aborted babies were 18 to 24 weeks gestation from 'women with normal pregnancies before elective termination for non-medical reasons.'"

---
If you appreciate the what this Ministry is doing to fight the Fake Christians, Satanists, Witches, Communist/Socialist Democrats, RINO Republicans and the assault on our Conservative, True Christian values, please consider a small donation to help us continue and expand. This Ministry is not only under attack by the Secular Scum, we are now under attack from supposed Christians also. It is what Tom Horn calls 'Blood on the Altar"!