I guess this woman has never read the verses about harming children and Drunkenness!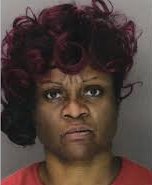 A Pennsylvania mother who made headlines after allegations arose she brutally beat her young daughter who incorrectly recited Bible verses will serve time in prison.
Rhonda Shoffner was sentenced last week to between 2 and five years in prison after pleading guilty to charges including aggravated assault of her daughter, who was younger than 13.
She will reportedlyalso serve five years of probation after she's released from prison.
Cops say Shoffner, 41, was drunk when she ordered her daughter to get on her knees in the bathroom in her and recite verses.
Shoffner allegedly slammed her daughter's head into the wall each time she made a mistake.