Sounds like he's signaling that the COVID vaccines don't work very well.
Now I don't care much about Christmas as the world celebrates it today. It has become commercialized and the True Meaning has been lost, but I digress.
What these Luciferian's are doing is dividing and isolating the family unit. They want to destroy what little is left of the Family and the True Meaning of Christmas!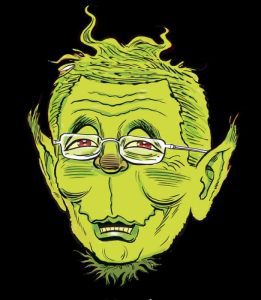 Joe Biden's COVID adviser Dr. Anthony Fauci moved the COVID goalposts yet again, claiming that it's "too soon to tell" whether people can gather together for Christmas despite the fact the majority of Americans took the injection.
CBS "Face the Nation" host Margaret Brennan asked Fauci whether it'll be safe for family members to get together as the season cools.
"We're going into cold weather, the holidays. Do people need to start looking around and say it is too risky to gather with family members if there are unvaccinated children?" she asked.
Fauci said the CDC's current guidelines of masks indoors and social distancing are adequate but that more attention should be paid to ventilation.
"We should be looking at ventilation in indoor places. It is clearly spread by aerosol, so you want more ventilation, which is the reason why outdoors is always much safer than indoors. If you are indoors, ventilation will be key. That's the reason we should be paying attention to that," Fauci said.
"But we can gather for Christmas, or it is just too soon to tell?" Brennan asked.
Fauci replied, "You know, Margaret, it is just too soon to tell."
"We have to concentrate on continuing to get those numbers down and not try to jump ahead by weeks or months and say what we're going to do at a particular time. Let's focus like a laser on continuing to get those cases down. And we can do it by people getting vaccinated," he said.
"Also, in the situation where boosters are appropriate to get people boosted because we know they can help greatly in diminishing infection and diminishing advanced disease," he added.
As of today, 184 million people, or 55.6% of the total U.S. population, has received both doses of the COVID injection.
If the COVID shot was so effective, why wouldn't families be allowed to gather together for Christmas?
The fact is, the vaccine is NOT effective at preventing COVID infection or the spread of the virus.
Additionally, tens of millions of Americans already contracted and recovered from COVID, leaving them with natural immunity from the China Virus.
But if Americans are able to freely gather with family for Christmas, families and society may start bonding again on this Christian holiday, and the establishment can't have that.
The Bastard (Hebrews 12:8) said this to the Canadians on October 3rd 2021:
Fauci on Vax Mandates: "There Comes a Time When You Have to Give Up What You Consider Your Individual Right of Making Your Own Decision"
Dr. Fauci's message for Canadians opposed to COVID vaccine mandates and passports: "there comes a time when you do have to give up what you consider your individual right of making your own decision."

READ: https://t.co/JHNn2TvEXE
HELP US: https://t.co/oIPU6az6hO pic.twitter.com/rRLS3udmcw

— Rebel News (@RebelNewsOnline) October 3, 2021
---
If you go to the store to buy Meat, don't run to the Milk section or the Junk Food aisle looking for it!!
The Meat Section is the
True Gospel of Jesus Christ
.
The Milk Section is likened to those who will not preach on sin and
Hell
, just a feel good message, the Social gospel.
The Junk Food Isle is the outright false doctrine AKA the prosperity gospel, name it and claim it, the Hebraic Roots movement and other false teachings!!
Feasting on just Milk and Junk will eventually cause you great harm, you can count on it!!
---
If you appreciate what this Ministry is doing to Expose the Fake Christians, Satanists, Witches, Communist/Socialist Democrats, R.I.N.O Republicans and the assault on our Conservative, True Christian values,
please consider a small donation
to help us continue and expand. This Ministry is not only under attack by the Enemy, we are now under attack from supposed Christians also. It is what
Tom Horn calls 'Blood on the Altar"
!