He is an expert. The Vatican has Large Walls and he is NOT a Christian. It is Hypocrisy coming out of the mouth of a Fool!
Proverbs 15:2 "The tongue of the wise useth knowledge aright: but the mouth of fools poureth out foolishness."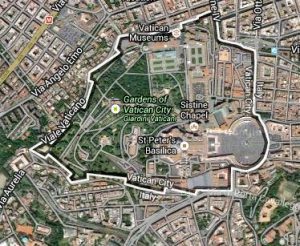 Breitbart News – Once again, Pope Francis appears to be criticizing President Donald Trump and his plans to build a wall on the country's southern border. While not naming Trump directly, the pontiff called for building bridges and not walls, adding that it was not Christian to ask someone else to pay for it.
The statements b Pope Francis were made during his weekly general audience where he called for Christians to build bridges instead of raising walls and to overcome evil with good, The Guardian reported.
"A Christian can never say: 'I'll make you pay for that.' Never! That is not a Christian gesture. An offense is overcome with forgiveness, by living in peace with everyone," the Pope said.