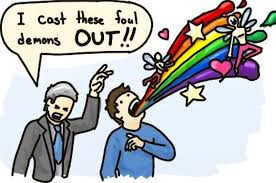 This was reported in October 1998. The reason for this old news is to give you a background about the perverts that prey on your kids when you take them to this Children's Hell Hole!  
Is Disney Hiring Pedophiles?
October 1998! – ORLANDO, Florida, (LSN) – The Conservative News Service (CNS) reported Wednesday on a book by investigative journalists which alleges that Disney World "has allowed known child molesters to gain employment at the resort without being subjected to a $15 criminal background check." 

The authors, Peter and Rochelle Schweizer, say in their book, "Disney – The Mouse Betrayed – Greed, Corruption, and Children at Risk," that Disney finds the cost of running criminal checks on employees prohibitive. However, others suggest that the real reason behind the unwillingness to check out their employees is the fear of the results. 

They provide numerous examples of known pedophiles working at the theme park. Michael Gibbons, a former Orlando assistant district attorney, said "If Disney were honest and did criminal background checks, we would be shocked and appalled at who's working at their parks and what they have been convicted of." 

Rene Bray, who founded a group called Kids in Danger of Sexploitation, (KIDS), after her daughter was molested by a former Disney employee, agrees and calls Disney's cost explanation "just an excuse." CNS quotes an unnamed source close to the story as saying that "The story caused a huge blow-up and ABC has asked for resignations." 

Disney has denied the allegations saying that it has tested some employees, particularly those who deal with money or baby-sit children. Source: life Site News
Yea, and it is RUN by a Homosexual so what do you expect? Birds of a Feather…..!!!  The perverts are still there and in fact, Disney is being run by a HOMOSEXUAL: 
George Kalogridis Becomes Walt Disney World's First Openly Gay President

Walt Disney World has, of course, long courted a gay following. But now, the Orlando-based resort is taking the next step by welcoming its first openly gay president. 

On Feb. 1, George Kalogridis became Disney World's fifth president, after having served as president of California's Disneyland since 2009. As South Florida Gay News reports, the 59-year-old Kalogridis has been with the Walt Disney Company since 1971, when he landed a job bussing tables at Disney's Contemporary Resort on the Orlando property. 
What have these Sexual Perverts been doing right under your nose?
Police Uncover Massive Pedophile Ring At Disney World
Police have uncovered a huge pedophile ring at Disney World, Florida, with over 35 employees arrested for alleged child rape offences. 

The Disney employees include people from management, a concierge, a tour guide, and a ticket seller.

Disney has downplayed the arrests, insisting that the theme park is so large that those arrested account for a just 0.01 percent of its overall workforce.

Dailymail.co.uk reports: But Polk County Sheriff Grady Judd said paedophiles have obvious reasons for wanting to work at the resort and wants compulsory 'lie detector' polygraph tests for staff to be made legal.

The toll of Disney workers arrested was revealed after a six-month investigation by CNN's Kyra Phillips and Scott Zamost.

They tracked down many of the suspects still facing trial including 50-year-old Robert Kingsolver, who was employed as a ride repair worker by Disney when he was arrested in February.

He faces two charges of soliciting a child to commit a sex act after Lake County police say he tried to meet up with a 14-year-old girl.

Kingsolver – who has pleaded not guilty – told CNN he was trying to protect the girl from further harm, was not a predator and loved working at the resort.

'To see the look on the childrens' faces when they get to see Prince Charming or run in to Mickey, that was the best part, to see kids glow, seeing their heroes,' he said.

'They know how much I love them, all four of my kids, and they know their dad is not somebody who would go out and hurt a young child.'

Many more of those tracked down, however, were reluctant to appear on camera.

One of those arrested in Polk County Police's latest crackdown was 26-year-old Zachary Spencer, a ticket supervisor at the Magic Kingdom.

'Spencer initiated contact with an undercover detective via a social networking site', police said in a statement last week.

'The undercover detective told Spencer he was a 13-year-old boy. Spencer initiate sexually explicit messages to a person he thought was a 13-year-old boy, including mutual oral sex.

'The suspect travelled to the undercover location and was arrested.'

He faces five separate charges, as does 40-year-old Allen Treaster, who worked as a concierge at Disney's Animal Kingdom.

Police arrested Treaster two weeks ago on suspicion of sending explicit messages to an officer he thought was a 14-year-old boy.

'He admitted to deputies that he travelled to meet a 14-year-old boy to see where things would lead to and was hoping for sex,' police said.

'He admitted to chatting about performing oral sex on the "boy." Treaster said that it has always been a fantasy of his to have sex with a 14 year old boy.'

Police are also investigating an alleged confession by Treaster that he previously had sex with a 15-year-old boy in a Georgia motel.

The CNN investigation found far more child sex arrests at Disney than at Universal Studios, which had five, or SeaWorld, which had two.

One of those from Universal caught in the latest sting was 23-year-old Matthew Cody Myers – who told detectives he had previously worked in food service at Disney, and at Sea World.

'Myers engaged in an online conversation with an undercover detective who identified herself as a 14-year-old girl', police said.

'He admitted to detectives that he solicited the conversation about sex and came to the residence with the mindset to have unprotected sexual intercourse with a 14-year-old girl.'

Another arrest was of 32-year-old Patrick Holgerson, a Disney employee accused of sending explicit photos to someone he thought was a 13-year-old boy and his uncle.

And 20-year-old Timothy Lucas, arrested two weeks ago, was accused of sending a photo of his penis to a detective he thought was a 13-year-old girl.

Lucas told officers Disney had fired him two weeks before his arrest for missing work.

Last month a former Disney employee was sentenced to six years' jail after sheriffs accused him of watching child porn at work – while writing an Easter sermon for the church where he was a pastor.

Cedric Eugene Cuthbert, 50, was fired by Disney after his crimes were exposed.

In all, the 35 Disney suspects since 2006 named by CNN are charges with various offences ranging mostly from child pornography and soliciting sex to sexual activity.

CNN said of all 42 theme park workers it examined, 32 had been convicted, eight had pleaded not guilty and two had not yet entered pleas. Read more at News Punch
---
Disney Under Fire for Hiring Convicted Pedophiles to Work on Kids Shows
May 2018 – It seems like everyone is noticing the glaring hypocrisy of Disney regarding the decision to cancel Roseanne after her offensive tweets when other employees and personalities have done much worse—including raping kids. The Twitter account for the documentary An Open Secret, which details the open abuse of children in Hollywood, tweeted this explosive information about the re-hiring of convicted child rapist Brian Peck.

ABC / Disney hires convicted child molester Brian Peck to work on children's TV show 'The Suite Life of Zack and Cody'

Just 1 year after he is released from prison.

Fires Roseanne and cancels her #1 show within hours, for a tweet. pic.twitter.com/lRaKvGo61u

— An Open Secret (@AnOpenSecret) May 30, 2018

With a rap sheet like that, how is it legal for Peck to even work near children? The original conviction was for the abuse of a Nickelodeon child star, according to Celebrity Insider:

After Brian Peck's arrest and conviction, Disney (which is owned by ABC) hired him to work on the children's series  Yay, Me! Starring London Tipton and  The Suite Life of Zack & Cody.

Peck worked on The Suite Life of Zack & Cody from 2006 to 2007, just two years after his release from prison, and on Yay, Me! in 2007. Read more at PJ Media
---
'Andi Mack' actor Stoney Westmoreland fired after arrest in Salt Lake City for attempted Pedophilia
December 2018 – New York – Disney Channel actor Stoney Westmoreland has been fired after he was arrested in Salt Lake City for allegedly attempting to have a sexual relationship with an online acquaintance he believed was 13 years old.

In a statement Saturday, Disney announced that the 48-year-old Westmoreland had been dropped from the sitcom "Andi Mack," on which he plays the grandfather of the teen title character. The show films in Utah.

Salt Lake police detective Greg Wilking told The Associated Press that Westmoreland was on his way to what he believed would be a sexual encounter when he was arrested Friday and charged with enticing a minor and sending inappropriate materials, including nude images. A message left with Westmoreland's agent, Mitchell Stubbs, was not immediately returned.

Westmoreland's other acting credits include "Scandal" and "Breaking Bad." Source
This is a company run by the Luciferian's and IS CONDITIONING YOUR KIDS TO BE HOMOSEXUALS, LESBIANS AND TRANNY'S PEOPLE!!!  WAKE THE HELL UP!
---
If you go to the store to buy Meat, don't run to the Milk section or the Junk Food aisle looking for it!!
The Meat Section is the
True Gospel of Jesus Christ
.
The Milk Section is likened to those who will not preach on sin and
Hell
, just a feel good message, the Social gospel.
The Junk Food Isle is the outright false doctrine AKA the prosperity gospel, name it and claim it, the Hebraic Roots movement and other false teachings!!
Feasting on just Milk and Junk will eventually cause you great harm, you can count on it!!
---
If you appreciate what this Ministry is doing to Expose the Fake Christians, Satanists, Witches, Communist/Socialist Democrats, R.I.N.O Republicans and the assault on our Conservative, True Christian values,
please consider a small donation
to help us continue and expand. This Ministry is not only under attack by the Enemy, we are now under attack from supposed Christians also. It is what
Tom Horn calls 'Blood on the Altar"
!