Revelation 13:15 "And he had power to give life unto the image of the beast, that the image of the beast should both speak, and cause that as many as would not worship the image of the beast should be killed."
Just thinking out loud, but could the Anti-Christ possibly be a Super, Super AI-Robot?
Also see – Robot Apocalypse: "With Artificial Intelligence We Are Summoning the Demon"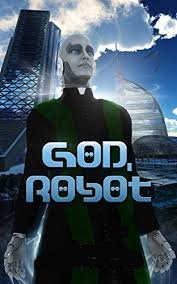 PJ Media – A former executive at Google has filed paperwork with the IRS to establish an official religion of technology. This religion doesn't just worship scientific progress, but artificial intelligence itself, with the goal of creating a godhead.
The new church of AI will aim "to develop and promote the realization of a Godhead based on artificial intelligence and through understanding and worship of the Godhead [to] contribute to the betterment of society," according to IRS documents.
The non-profit religious organization would be called "Way of the Future" (WOTF). According to the website (wayofthefuture.church), the movement is "about creating a peaceful and respectful transition of who is in charge of the planet from people to people + 'machines.'"
"Given that technology will 'relatively soon' be able to surpass human abilities, we want to help educate people about this exciting future and prepare a smooth transition," the site explains. "In 'recent' years, we have expanded our concept of rights to both sexes, minority groups and even animals, let's make sure we find a way for 'machines' to get rights too."
There is an inherent contradiction in creating a deity of artificial intelligence and then worshipping it.
"Let's stop pretending we can hold back the development of intelligence when there are clear massive short term economic benefits to those who develop it and instead understand the future and have it treat us like a beloved elder who created it," the site argues. Yet the IRS document spoke about a "Godhead based on artificial intelligence."
The more time that passes the more the TERMINATOR movies are becoming a reality! There is even one titled "Judgment Day" and "Terminator Salvation"
"Terminator Genisys" is probably a MOCKING of the Book of Genesis!