Is President Donald Trump following the same path as past U.S. Presidents and former Kings of Israel, doing that which was "Evil in the Sight of the LORD"?

2nd Kings 23:37 "And he did that which was evil in the sight of the LORD, according to all that his fathers (predecessors) had done." Note: there are 20 references in the KJV of the various kings who "did that which was evil"! See Kings Chart here.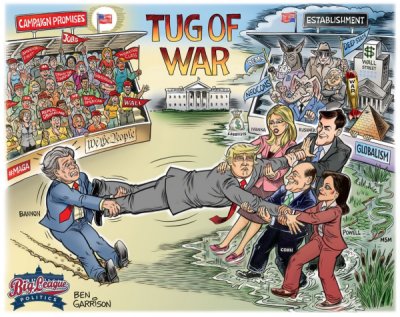 It seems that Trump is wavering and faltering between two opposing positions. "Hey, I'm a nationalist and a globalist," Trump told the Wall Street Journal on Thursday. "I'm both." You cannot be both, one negates the other.
Continue reading "And he did that which was evil in the sight of the LORD"