Sticky: Who supports Abortion?
China still forces women into abortion
Canada Considers Allowing Doctors to Euthanize Children
YouTube Censors Pro-Life Results After Abortion Activist Complains
Man stabbed pregnant girlfriend to death with scissors, killing unborn baby
More African-American Babies are Aborted Than Born Alive in New York City
New Planned Parenthood President: Birth Control, Abortion Are 'Standard Medical Care'
Abortionist Who Kills Babies in All 9 Months of Pregnancy Injures Woman in Botched Abortion
Republican Governor John Kasich Again Vetoes Bill Banning Abortion When Heartbeat Detected
Planned Parenthood Promises to Treat Pregnant Employees Better After It Was Caught Discriminating
---
1st Corinthians 16:22 "If any man love not the Lord Jesus Christ, let him be Anathema Maranatha."
Anathema - a person or thing accursed or consigned to damnation or destruction.
Maranatha - the Lord is coming" or "come, O Lord.
---
Ohio Heartbeat Bill Goes Down in Flames after GOPs Side with Kasich, Planned Parenthood, and Democrats
'Greatest Atrocity of Our Time': Megachurch Pastor Doesn't Hold Back in Scathing Instagram Post on Abortion
Michigan Lawmakers Pass Bills Approving Installation of Safe Haven Baby Boxes in Effort to Save Newborn Lives
Maybe you can't fix Stupid! Whoopi Goldberg: Right to Celebrate Christmas is the Same as a "Woman's Right" to Abortion
Ohio Bans Dismemberment Abortions BUT Gov. John Kasich Vetoes Bill to Ban Abortions After Unborn Baby's Heartbeat Begins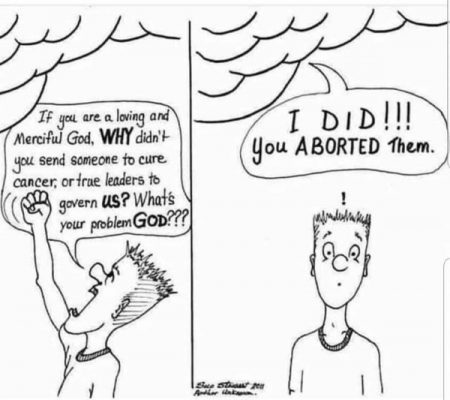 ---
If you appreciate the what this Ministry is doing to fight the Fake Christians, Satanists, Witches, Communist/Socialist Democrats, RINO Republicans and the assault on our Conservative, True Christian values, please consider a small donation to help us continue and expand. This Ministry is not only under attack by the Secular Scum, we are now under attack from supposed Christians also. It is what Tom Horn calls 'Blood on the Altar"!