Something Wicked This Way Comes: Behold The Whore & The Emergent Church
By Tom Horn
July 6, 2014
In Scripture, the war on true Christianity is fueled by a revived and ancient whore drunk on the blood of Martyrs. Is her spirit percolating within an "Emergent Church"?
"Babylon" is a word, place, and name that occurs very frequently in Scripture. In the book of Revelation, one out of every ten verses concerns an entity identified as "Babylon." Two entire chapters—Revelation chapters 17 and 18—are devoted to Babylon. However, while the word is a high-frequency one, the exact identification is somewhat challenging. Mark Hitchcock gives seven clues that can help identify Babylon:
Babylon is a literal city (Rev. 17:18).
Babylon is a city of worldwide importance and influence, probably the capital city of the Antichrist (Rev. 17:15, 18).
Babylon and the Beast (the Antichrist) are very closely connected with one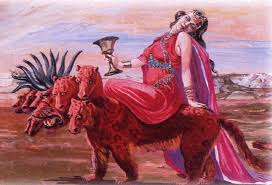 another. The woman (Babylon) is pictured riding on the Beast (Rev. 17:3–5, 7).
Babylon is the center of false religion (Rev. 17:4–5; 18:1–2).
Babylon is the center of world commerce (Rev. 18:9–19).
Babylon persecutes the Lord's people (Rev. 17:6; 18:20, 24).
Babylon will be destroyed suddenly and completely at the end of the Tribulation, never to rise again (Rev. 18:8–10, 21–24).
Even among premillennialists, there is disagreement as to the precise meaning of "Babylon" in Revelation 17:
Some see it simply as an illustration of something that is evil and diabolical, while others understand "Babylon" to be a literal restoration of an ancient city. Some Dispensationalists believe that "Mystery Babylon" is a reference to a false religious system that has been around for centuries but has become particularly evident through certain religions and religious practices.
The religious system established at the original site of Babylon by its founder and first king, Nimrod, is the source of Babylonian religion and philosophy. With the scattering resulting from the Babel event, this religion was carried into every corner of the earth. This is why every nonbiblical religious system—and we see it today in the hodgepodge of designer religions that are proliferating the American religious scene—is pantheistic, polytheistic, astrological, and universal. Nimrod himself was a violent man. Some of the major religious movements are violent and are take-over religions desirous of taking over the planet.
This woman of Revelation 17 "was arrayed in purple and scarlet color , and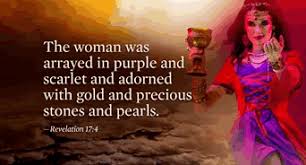 bedecked with gold and precious stones and pearls, having a golden cup in her hand, full of abominations and filthiness of her fornication" (v. 4). Spiritual whoredom is associated with a defection from the truth, a willful act of embracing "other lovers."
We notice that the woman is drunk—not with alcohol, but with the blood of the martyrs of Jesus (Rev. 17:6). These are the followers of Jesus who have died for their faith and commitment to Christ as Lord. Here we have a religious prostitute making martyrs. Sexual immorality and apostasy are linked in the Bible—the former often symbolizes the latter (Rev. 2:20–23; Ezek.16:15–43). Babylon's suggestive beauty is irresistible.
Her fornication has been universal and pervasive, not local or regional: "The inhabitants of the earth have been made drunk with the wine of her fornication" (Rev. 17:2). She is "the great harlot that sitteth upon many waters" (Rev. 17:1), the "waters which thou sawest, where the harlot sitteth, are peoples, and multitudes, and nations, and tongues" (v. 15). This "harlot," or whore, is an entity that transcends geopolitical as well as cultural, ethnic, and linguistic divisions. This suggests that the whore is more than a single person or even a single expression of religion that is against God. Only a universal false religion seems to fit the description. This is the woman who rides the Beast (Rev. 17:3).
This great whore sits on seven hills or mountains (Rev. 17:9). Mountains are often emblematic of whole kingdoms (cf. Ps. 68:15; Dan. 2:35; Amos 4:1, 6: 1; Obad. 8–21). This all seems to describe more than one local area and is better seen as representing the universal spread of false religion. Historically, many expositors have argued that Vatican City is "that great city, which reigneth over the king s of the earth" (Rev. 17:18). Vatican City is certainly not reigning over the kings of the earth at present, nor does there seem to be much to indicate that it, in its particular denominational identification, will do so at a future time.
The language is highly fluid. In Revelation 17:3, the word "city" doesn't necessarily mean one municipality in a limited area. Walid Shoebat cogently argues that most prophecy writers think out of a Western/European mindset, and writes:
Bear in mind that the above verse is in Greek, and a "city" in the Bible doesn't always denote a single place. For instance, today the nation of Israel is called Medinat Yesrael in Hebrew. In Aramaic or Arabic, the word Medinat is "a city." In the ancient context, for example in Jeremiah, Gilead actually speaks of all of Judah as one city. The same is true for "house," which is not a single house but all the people of Judah. "For thus says the Lord unto the king's house of Judah; thou art Gilead unto me, and the head of Lebanon; yet surely I will make thee a wilderness, and cities which are not inhabited." Judah itself will be a wilderness like cities devoid of their people (Jer. 22:6).
This seductive temptress is given an enigmatic name: "MYSTERY, BABYLON THE GREAT, THE MOTHER OF HARLOTS" (Rev. 17:5). "Babylon is probably the place from which all false religious beliefs had their beginning. From Babylon stemmed a religious rebellion that has blinded people everywhere, so that they are in opposition to the true God. Thus Babylon is a place, but it is much more."
"The mother of harlots" is not simply the source, but the size, of the influence of this enigmatic entity. Shoebat writes that "mother" means "the biggest" or "the greatest." "Remember Saddam Hussein's comments in the days leading up to [the] first Gulf War? He declared that the U.S. and Iraq were about to engage in 'the mother of all battles.' Of course, in typical megalomaniacal game-talk, he also declared that America was about to experience 'the mother of all defeats.'"
This monstrous and filthy entity is "the mother of harlots and abominations of the earth." "Abominations" (bdelugma) refers to something, or someone, that is vile and detestable, that defiles and corrupts, such as "the abomination [bdelugma] of desolation" (Matt. 24:15). It is so vile that it contaminates the Temple and renders it unfit for worship. It is something nauseating to God because of its moral and spiritual filthiness. It is this "mother" from whose womb comes spiritual filthiness that has led to the death of God's faithful servants.
The picture being drawn in Revelation 17 is not a picture of an entity with no faith or religious belief that persecutes God's true children; rather, it is a picture of an entity with the wrong faith that causes grief. It's the faith of apostates.
Some have identified the whore of Babylon as the Roman Catholic Church, because the woman sits on seven hills, identified in ancient times as the city of Rome. It is this writer's view that much more is involved in this picture. Verse 10 proceeds to explain that the seven hills represent seven kingdoms, five of which have fallen, one that is, and one that is to come. This whore is a world system dominated by the Antichrist. At one time in the future, this whore will have control over these kings, but at some point prior to Armageddon they will turn on her and destroy her (Rev. 17:16).
While it is always precarious to make specific designations and give specific explanations, there are various movements today within the pale of "Christendom" that are having a greater and greater resemblance to the harlot church of Revelation chapter 17.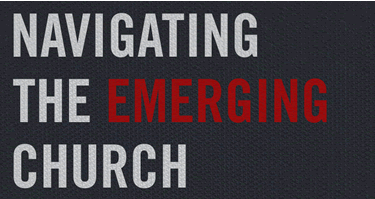 The Whore & The Emergent Church
Worldview impacts and intersects with one's understanding regarding the nature and definition of truth. Much of the error and confusion being taught by those in the emergent movement is due to their embracing—wittingly or unwittingly—the Hegelian dialectic. Under this thinking, truth is never final or complete, nor can it be articulated rationally. Truth is evolving. There is the thesis—an idea that is less than perfect. This leads to opposition, refinement, and restatement, known as the antithesis. As a result of this conflict in point of view and the resultant tension, the tension screams for resolution. This resolution is achieved by reaching a higher level of truth, a synthesis of the thesis and antithesis.
In this scheme of things, truth can never reach finality. There is always some new antithesis leading to a greater refinement of truth. For emergents, they are not quite sure what to make of homosexuality, or how to think about it. Brian McLaren, in an article published on the web for Christianity Today titled "Brian McLaren on the Homosexual Question: Finding a Pastoral Response," writes:
Frankly, many of us don't know what we should think about homosexuality. We've heard all sides but no position has yet won our confidence so that we can say "it seems good to the Holy Spirit and us." That alienates us from both the liberals and conservatives who seem to know exactly what we should think. Even if we are convinced that all homosexual behavior is always sinful, we still want to treat gay and lesbian people with more dignity, gentleness, and respect than our colleagues do. If we think that there may actually be a legitimate context for some homosexual relationships, we know that the biblical arguments are nuanced and multilayered, and the pastoral ramifications are staggeringly complex. We aren't sure if or where lines are to be drawn, nor do we know how to enforce with fairness whatever lines are drawn.
John MacArthur perceptively analyzes thoughts such as these, especially as it intersects with the modern gay rights movement. The following is from a transcript of an interview between John MacArthur and Phil Johnson.
One of the big issues is homosexuality in the Emerging Church. They don't want to take a position on homosexuality. The Bible is not vague or obscure or oblique about homosexuality. It couldn't be more clear. A homosexual will not inherit the Kingdom of God…that's pretty clear. Homosexuality in Romans chapter 1 is a perversion that is manifested when it happens in a culture, begins to dominate a culture, an evidence of divine wrath and divine judgment. So the Bible is clear. They don't want that clarity. They want to run from the light. Scripture is light, it is not darkness, but they like the darkness because their deeds are evil…this is just another way to set the Bible aside.
This tentativeness on McLaren's part can be traced to his view of Scripture and uncertainty as to its inspiration in the classical sense of being the inspired Word of God. He is even uncomfortable with the Bible's masculine pronouns for God:
This is as good a place as any to apologize for my use of masculine pronouns for God in the previous sentence. You'll notice that wherever I can, I avoid the use of masculine pronouns for God because they can give the false impression to many people today that the Christian God is a male deity.
The Bible does not, and cannot, give us an exhaustive knowledge of God. However, while the Bible does not tell us everything that God knows, what the Bible does tell us is accurate, even in its limitations. McLaren could very well criticize the Greek New Testament on the grounds that it makes God sound like a Greek-speaking deity.
Because the emergent view of truth is dialectical, we can agree with MacArthur that emergent theology teaches a "doctrine of Christian postmodernism." The movement is:
…an amorphous sort of loose-knit association of churches that have decided that there is value, there is even virtue, in uncertainty about Scripture. The bottom line in the movement is they believe that we aren't even suppose [sic] to understand precisely what the Bible means.… It's an attack on the clarity of Scripture and they elevate themselves as if this is some noble reality…it's amorphous because there's a mish-mash of approaches to this and a mish-mash of styles and things like that. But they have embraced this mystery as if it's true spirituality. And so, it becomes celebration of mystery, a celebration of ignorance, a celebration that we can't really know.
This "celebration of mystery" leads the emerging church into medieval, contemplative spirituality.
They want more mystery. So they go back to medieval Catholicism and they light a bunch of candles. You know, really it smells like orthodox, Greek orthodoxy, Russian orthodoxy kind of approach, milling people. I've been in a Russian Orthodox Church that there's no center, there's no focal point, there's no pulpit, there's no platform. There are these guys, they swing these censors and smoke and stuff rises and these really weird smells and they just…they walk in a little parade.… And then people mill over here and they will and then these guys walk around. This goes on for like a half an hour and they're making these weird chants.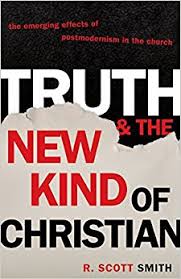 What The Whore Is Telling The Emergent Church About "The Atonement"
Emergent theology takes exception to the "violent view" of the atonement. The idea that God must satisfy divine justice in order to forgive sin is barbaric. It makes God look like a monster, because, they say, God cannot forgive without inflicting pain on someone, either on His Son, Jesus Christ, or the impenitent sinner. Emergents critique the traditional view of the atonement because it presents God as the "greatest existential threat to humanity."
Penal substitution, the traditional view, presents Christ as the substitutionary sin bearer. It makes God look like a petty, spoiled tyrant and turns many off to Christianity. Emergents don't like the idea that Jesus had to be "beat up" so that people could go to heaven.
Yet, Isaiah 53:5 is violent: "But he was WOUNDED for OUR transgressions, he was BRUISED for OUR iniquities" (emphasis added). Because of the Christian's mystical union with Christ, Jesus Christ fulfills the demands of justice not for an unrelated third party, but for those identified with Him. He is our vicarious substitute. Revelation 5 reveals that a new song will be sung lauding the worthiness and glory of Christ, "for thou wast slain, and hast redeemed us to God BY THY BLOOD out of every kindred, and tongue, and people, and nation" (v. 9, emphasis added).
The traditionalist will point out that the argument that it is unjust to punish an innocent bystander involuntarily for someone else's sin is refuted by Scripture. Jesus Himself said that He was offering Himself to voluntarily die on the cross for the sins of the world: "Greater love hath no man that this, that a man lay down his life FOR his friends" (John 15:13, emphasis added).
The traditional, substitutionary view is illustrated by the ritual that took place on the Day of Atonement (Lev. 16). Two goats were used on that day. One was slaughtered—that signifies and illustrates propitiation. The other was released to wander in the wilderness—that is expiation. Propitiation indicates that God is justly angry over our sins. How could He not be? Propitiation requires death—but it is the death of a substitute. "For he hath made him, who knew no sin, to be sin FOR US, that we might be made the righteousness of God in him" (2 Cor. 5:21, emphasis added).
But, as readers of the new book Blood On The Altar will learn, not only is the traditional view of the atonement rejected, but so is the return of Christ.
Continued in Part 7 – Church Of The Fourth Reich Rising
In this Series: Part 1 – Part 2 – Part 3 – Part 4 – Part 5 – Part 6 – Part 7 – Part 8
---
If you go to the store to buy Meat, don't run to the Milk section or the Junk Food aisle looking for it!!
The Meat Section is the
True Gospel of Jesus Christ
.
The Milk Section is likened to those who will not preach on sin and
Hell
, just a feel good message, the Social gospel.
The Junk Food Isle is the outright false doctrine AKA the prosperity gospel, name it and claim it, the Hebraic Roots movement and other false teachings!!
Feasting on just Milk and Junk will eventually cause you great harm, you can count on it!!
---
If you appreciate what this Ministry is doing to Expose the Fake Christians, Satanists, Witches, Communist/Socialist Democrats, R.I.N.O Republicans and the assault on our Conservative, True Christian values,
please consider a small donation
to help us continue and expand. This Ministry is not only under attack by the Enemy, we are now under attack from supposed Christians also. It is what
Tom Horn calls 'Blood on the Altar"
!