I am sure they were just having a friendly "counseling" game of Tiddlywinks
"I was counseling a young man with a drug problem. It did turn strange, but it wasn't my doing, OK?
Yea and I am sure that counseling 101 does not include getting naked and tying up the person you are trying to help at 11pm parked along the street!
Miami Herald – A man was sitting in the passenger's seat completely naked, according to a criminal complaint obtained by KDKA. The only thing he was "wearing" was the nylon rope tied around him.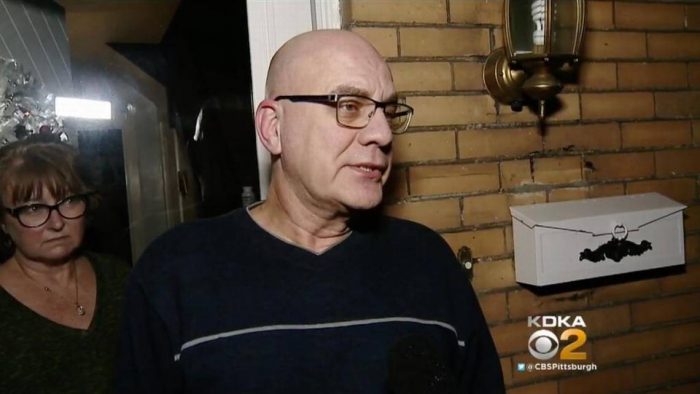 In the back seat of the car was George Gregory, a 61-year-old pastor at a church in West Homestead, Penn., police said. When police walked up to the vehicle, they said they could see Gregory rearranging his clothing, WPXI reports.
---
1st Corinthians 16:22 "If any man love not the Lord Jesus Christ, let him be Anathema Maranatha."
Anathema - a person or thing accursed or consigned to damnation or destruction.
Maranatha - the Lord is coming" or "come, O Lord.
---
The street was in a well-lit, residential neighborhood in Homestead, WPXI reports — which is why a neighbor had called police to report a suspicious vehicle parked outside his 3-year-old daughter's window on Friday night around 11 p.m. As the man got on the phone with emergency responders, his wife — peering out their window — saw a man emerge from the vehicle entirely nude.
And when police arrived, they said they found the two men together in the vehicle, according to the TV station.
"We were just playing," Gregory told police, WPXI reports, adding that "we meet up from time to time."
The naked man confirmed to police that interaction was consensual, the TV station reports, but both men are now facing charges of lewdness and indecent exposure.
Gregory is the lead pastor at Waterfront Christian Community Church, according to the church's website, and lives in Munhall, Penn., where he grew up.
Gregory, for one, thinks the charges he is facing are unfair — and he told KDKA as much. He also said the conversation as police described it "never happened."
"I have nothing to hide. I did nothing wrong," Gregory told the TV station. "I was counseling a young man with a drug problem. It did turn strange, but it wasn't my doing, OK?"
Gregory told the TV station that, when police pulled up, they jumped to conclusions.
For one thing, he said, he had his clothes on when police showed up, so "there's no reason for me to be charged with open lewdness."
"I won't deny that he began to take his clothes off and propositioned me," Gregory added, "but I will deny, on a stack of Bibles with God as my witness, that I did nothing."
Just days after the Friday incident, Gregory returned to the pulpit Sunday at his church, WPXI reports. Read more here.
---
If you appreciate the what this Ministry is doing to fight the Fake Christians, Satanists, Witches, Communist/Socialist Democrats, RINO Republicans and the assault on our Conservative, True Christian values, please consider a small donation to help us continue and expand. This Ministry is not only under attack by the Secular Scum, we are now under attack from supposed Christians also. It is what Tom Horn calls 'Blood on the Altar"!