EVIL posing as GOOD – The SPLC have devolved into a vicious group of God hating devils!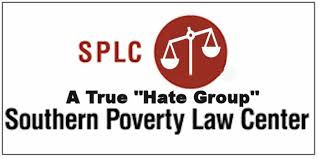 Once a group dedicated to fighting actual hate groups, the Southern Poverty Law Center has now turned to slandering and demonizing Christian and conservative organizations, labeling them "hate groups." These groups are placed in the same category as the KKK on the SLPC's "hate map" for merely upholding traditional standards of marriage and sexual morality.
The SPLC has enlisted in the culture wars on the side of the radical Left, and raised a huge amount of money from misled followers in doing so. Their false designations and demonization of Christians and conservatives has even led to violence.
This special program exposes the fraudulent and dangerous work of the Southern Poverty Law Center.
Please share this video with as many people as you can!
Last month, the multimedia ministry—launched by the late televangelist for which it is named in 1974—began broadcasting a series of half-hour programs under the "Truths That Transform" banner, the name of a radio program Kennedy broadcast for more than 30 years up until his death. These videos highlight the assault on Christianity in the public square, and what Christians can do to combat those attacks with the truth.
Here is a summary of those videos:
---
If you appreciate the what this Ministry is doing to fight the Fake Christians, Satanists, Witches, Communist/Socialist Democrats, RINO Republicans and the assault on our Conservative, True Christian values, please consider a small donation to help us continue and expand. This Ministry is not only under attack by the Secular Scum, we are now under attack from supposed Christians also. It is what Tom Horn calls 'Blood on the Altar"!