Head of Planned Parenthood ABORTED after only eight months on the job!!
The president of Planned Parenthood was forced out of her job Tuesday in a dispute over the direction of the the nation's largest women's reproductive rights organization amid growing political and legal challenges to abortion.
Planned Parenthood's board met in emergency session Tuesday and approved Leana Wen's immediate departure just eight months after she took over the post.
The move occurs at one of the most difficult moments in the group's history. The organization faces growing financial peril from a Trump administration rule that took effect Monday barring federally funded family planning clinics from providing referrals for abortions. It is also under attack by antiabortion lawmakers at the state and federal level and is threatened by the prospect that the 1973 ruling that legalized abortion could be overturned by the Supreme Court's new conservative majority.
People familiar with Wen's position said she has been battling over the organization's direction with new board chair Aimee Cunningham almost since Cunningham arrived in May. Wen had tried to refocus the organization's mission and image as a health provider offering a wide array of services, including abortions, they said. She replaced a number of the organization's top officials with people who supported that approach.
Those close to Wen said she was opposed by some board members and others who wanted to emphasize the organization's commitment to abortion rights.
---
1st Corinthians 16:22 "If any man love not the Lord Jesus Christ, let him be Anathema Maranatha."
Anathema - a person or thing accursed or consigned to damnation or destruction.
Maranatha - the Lord is coming" or "come, O Lord.
---
The board's perspective was not immediately clear.
In a statement, the organization announced the appointment of Alexis McGill Johnson, a former board chairman as acting president and said the board search for a new president will begin early next year with the goal of appointing a new leader by the end of next year.   Read more here
Here is the reason she was Aborted.
As reported by The Daily Wire on Tuesday, the country's largest abortion provider abruptly kicked president Leana Wen to the curb after just 10 months at the helm reportedly because Wen refused to say men can get pregnant and wasn't aggressive enough pushing the life-ending procedure.
"Two sources told us that Wen also refused to use 'trans-inclusive' language, for example saying 'people' instead of 'women,' telling staff that she believed talking about transgender issues would 'isolate people in the Midwest,'" BuzzFeed News reporter Ema O'Connor said via Twitter Tuesday evening. Source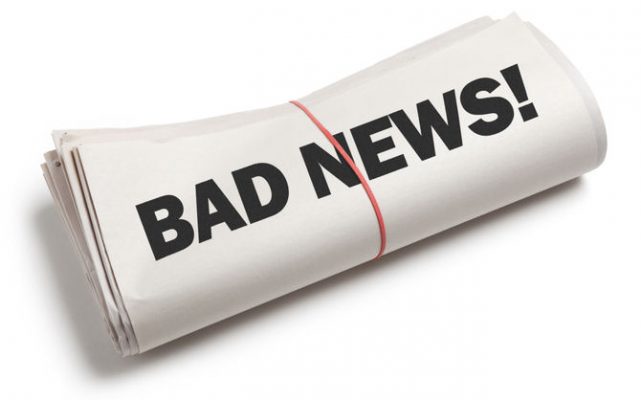 There will be another Jezebel or Ahab to take this Murderers place
---
If you appreciate the what this Ministry is doing to fight the Fake Christians, Satanists, Witches, Communist/Socialist Democrats, RINO Republicans and the assault on our Conservative, True Christian values, please consider a small donation to help us continue and expand. This Ministry is not only under attack by the Secular Scum, we are now under attack from supposed Christians also. It is what Tom Horn calls 'Blood on the Altar"!