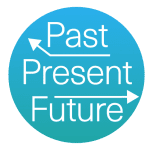 What the Hell is wrong with you people? I am talking to those of you who have scales over your eyes, your head in the sand, and are blinded by the god of this world! I mean really. Some of you don't have the brains that God would give a blind goose in a hail storm!
You sit on your backside watching crap on TV, playing video games and other stupid stuff that is turning you into a brain dead zombie. You have no idea what is REALLY going on in the world other than what you see in the fake news. 
When someone tries to tell you what is going on, you have that deer in the headlights look. Again, what the Hell is wrong with you? I am not trying to be mean, but come on people,  WAKE UP for God's sake. There is so much that has happened, is happening, and will happen that is going to affect you, your children and grandchildren!!!
Hindsight: perception of the nature of an event after it has happened
Ecclesiastes 1:9-11 "The thing that hath been, it is that which shall be; and that which is done is that which shall be done: and there is no new thing under the sun. 10 Is there any thing whereof it may be said, See, this is new? it hath been already of old time, which was before us. 11 There is no remembrance of former things; neither shall there be any remembrance of things that are to come with those that shall come after."
Insight: the power or act of seeing into a situation – the act or result of apprehending the inner nature of things or of seeing intuitively
Matthew 16:3 "And in the morning, It will be foul weather to day: for the sky is red and lowring. O ye hypocrites, ye can discern the face of the sky; but can ye not discern the signs of the times?" 
Foresight: an act or the power of foreseeing – an act of looking forward also – a view forward 
Revelation 1:9-11 "I John, who also am your brother, and companion in tribulation, and in the kingdom and patience of Jesus Christ, was in the isle that is called Patmos, for the word of God, and for the testimony of Jesus Christ. 10 I was in the Spirit on the Lord's day, and heard behind me a great voice, as of a trumpet, 11 Saying, I am Alpha and Omega, the first and the last: and, What thou seest, write in a book, and send it unto the seven churches which are in Asia; unto Ephesus, and unto Smyrna, and unto Pergamos, and unto Thyatira, and unto Sardis, and unto Philadelphia, and unto Laodicea."
Oversight: an inadvertent omission or error Also means to over see something, watchful and responsible care, supervision
Isaiah 56:10-12 "His watchmen are blind: they are all ignorant, they are all dumb dogs, they cannot bark; sleeping, lying down, loving to slumber. Yea, they are greedy dogs which can never have enough, and they are shepherds that cannot understand: they all look to their own way, every one for his gain, from his quarter. Come ye, say they, I will fetch wine, and we will fill ourselves with strong drink; and to morrow shall be as this day, and much more abundant."
Soon something devastating will happen in America and then people will flock to the Church look for answers. Sadly, they will NOT find God, nor the Holy Spirit, in those dead mausoleums. 
In the majority of Churches there is NOT a preacher who knows the TRUTH of the Gospel. He or She dose not have any answers to give a seeking Soul! 
It is only then the people will look for those of us who hold and preach the True Gospel of Jesus Christ!!
Dave Hodges has some good "Insight" into what is currently happening –  Bystander Apathy Is Wrecking America and It's YOUR Fault!
"The Only Thing Necessary for the Triumph of Evil is that Good Men Do Nothing"  Edmund Burke
Our Congress has a sustained all-time low 9% approval rating, and it has been 15 years since I declared war upon the central bankers when they tried to steal my property and that of 300 of my neighbors without one dime being paid in compensation. In that time, I have witnessed how far to the left we have turned. Our country embraces every form of perversion, we tolerate the giving away of the Constitution and we lay down when we allow Pelosi, Feinstein et al work in concert to undermine our communities with Sinoloa/Chinese controlled drug trafficking, child sex trafficking, private and international theft of public water supplies, etc. And nobody is doing anything. This is called bystander apathy.
Even Most of the Awake Act Like Sheep
I have watched millions of our fellow countrymen show evidence that they are in various stages of waking up to the bankster inspired tyranny that is attacking every facet of our lives. The Independent Media has done a marvelous job of reaching the masses despite being ridiculed and shut out of the mainstream media aas well as endured extreme censorship. The Independent Media is being so effective that Congress  has attempted, on several occasions, to declare us to "not be journalists" (e.g. courtesy of Dianne Feinstein and John McCain) in several bills that have narrowly failed in Congress.
It is my considered opinion that we have awakened enough people who are collectively capable of making substantial and fundamental differences. This begs the obvious question, then why don't we see a massive uprising against the central bankers and their institutions of control? Why are the thugs in Humboldt County, CA., acting with apparent impunity? There is no simple answer which will explain all the fence-sitting we are witnessing in the country today. However, there is one social-psychological factor which explains why the majority of the people who are awake to the present level of tyranny are not sufficiently motivated to act and that factor is called bystander apathy.
Bystander Apathy
The term bystander apathy (i.e. fence sitting) refers to the phenomenon in which the greater the number of people present, the less likely people are to help a person in distress. When an emergency situation occurs, observers are more likely to take action if there are few or no other witnesses.
The most frequently cited example of the bystander effect in introductory psychology textbooks is the brutal murder of a young woman named Catherine "Kitty" Genovese. On Friday, March 13, 1964, the 28-year-old Genovese was returning home from work. While Genvovese approached her apartment entrance, she was attacked and repeatedly stabbed by a man later identified as Winston Moseley.
Despite Genovese's repeated calls for help, none of the dozen people in the nearby apartment building who heard her cries called the police. The attack first began at 3:20 AM, but it was not until 3:50 AM that someone first contacted police. Genovese's death was preventable and the failure of her neighbors to report the crime in progress, brought the social-psychology term, bystander apathy, into the national discussion about people's unwillingness to act in an emergency situation.
There are two major factors that contribute to bystander apathy. First, the presence of other people creates a diffusion of responsibility. Because there are other observers, individuals do not feel as much pressure to take action, since the responsibility to take action is thought to be shared among all of those present. Generally speaking, the greater the number of people which are present in an emergency, the less likely people are to take action.
The implication of Bystander Apathy would strongly suggest that the more people that are awakened by the Independent Media, the less likely individuals are going to act in defense of life of and liberty against the encroaching bankster tyranny.
 The second reason that people refuse to get involved is due to the the need to behave in correct and socially acceptable ways. When other observers fail to react, individuals often take this as a signal that a response is not needed or not appropriate. Other researchers have found that onlookers are less likely to intervene if the situation is ambiguous. In the case of Genovese, most of the 38 witnesses reported that they believed that they were witnessing a "lover's quarrel," and did not realize that the young woman was actually being murdered. That is like saying the Nazis were only taking the Jews for a weekend holiday and it was all for their own good.
Bystander Apathy Is Synonymous With National Suicide
As far back as February 22, 2014,  I revealed the existence of a classified Army document which has been leaked online, entitled FM 3-39.40 Internment and Resettlement Operations (PDF). The document was originally to be kept secret, but everyone in the military command structure, as far as we know, is not on board with the encroaching tyranny sweeping across this country. Yet, five years later, nobody has done anything about this threat to American civil liberties.
Straight from the Internment/Resettlement article (12 February 2010 FM 3-39.40 1-5) it states the following:
"…I/R operations may place Soldiers in continuous contact with or near insurgents, terrorists, or criminals who will exploit every opportunity to escape and kill or injure U.S. personnel or multinational partners".
Speaking of our  "Multinational partners", there are Russian troops training on our soil, along with other UN "Peacekeeping" troops including the Chinese. We all the Sinoloa drug cartel to operate with impunity in Humboldt County, CA., and nobody does anything. The above excerpt and the following paragraphs will make it clear regarding the INTENT to use "multinational partners" to round up and detain American citizens. And nobody does anything about it!
The Grid Ex Penetration by the Russian and Chinese Should Have Been a Wake Up Call
Russian troops allowed into the previously conducted Grid EX II simulated EMP attack drill? Russian troops have also been used to police major events on American soil. This is martial law desensitization training in which the Russians are trained to interact with American citizens. Also, FEMA signed a bilateral agreement with the Russian military to permit a minimum of 15,000 Russian soldiers to train on American soil and this was at a time when both Russia and China threatened to nuke the United States if we dared to invade Syria or Iran in the Fall of 2013.
The following is a quote from the Russian Emergency Situations Ministry:
"The Russian Emergency Situations Ministry and the USA Federal Emergency Management Agency (FEMA) are going to exchange experts during joint rescue operations in major disasters. This is provided by a protocol of the fourth meeting of the U.S.-Russia Bilateral Presidential Commission Working Group on Emergency Situations and seventeenth meeting of Joint U.S.-Russia Cooperation Committee on Emergency Situations, which took place in Washington on 25 June 2013.

The document provides for expert cooperation in disaster response operations and to study the latest practices. In addition, the parties approved of U.S.-Russian cooperation in this field in 2013-2014, which envisages exchange of experience including in monitoring and forecasting emergency situations, training of rescuers, development of mine-rescuing and provision of security at mass events."
Russian defectors have long warned the United States about a multi-generational plot to conquer the United States from within. We know that former communist inspired Weathermen Underground leader, Bill Ayers, launched Obama's political career from his Chicago home. Domestic terrorist, Bill Ayers, still visits the White House. Putin has said he will nuke us, but we tolerate these behaviors from our elected officials when we should be putting on yellow vests and taking to the streets.
CSS Coming Revelations That Will Likely Be Ignored Because of Bystander Apathy
Marilyn Rupar, Paul Preston and myself are soon going to be revealing Pelosi and Feinstein's involvement in what is happening in Humboldt County that is being exported to many communities in the country. We will reveal, in detail how this is a direct threat against every single American. And at the end of the day, it is likely that the awake among will say, "I hope somebody takes care of that".
Conclusion
It is not difficult to conclude that America is going to continue to fade into the annals of history without so much as a collective whimper. Spare me the "300 hundred million handguns bravado". Where are they?
When I grew up learning about the Holocaust and read Martin Niemöller's quote, I never realized that I would someday be living the essence of his quote in modern day America. 
First they came for the Socialists, and I did not speak out—
Because I was not a Socialist.

Then they came for the Trade Unionists, and I did not speak out—
Because I was not a Trade Unionist.

Then they came for the Jews, and I did not speak out—
Because I was not a Jew.

Then they came for me—and there was no one left to speak for me.
The sad part is that they have already come for us, they just haven't broken down your door, YET!
Also see: The Rat The Pig The Chicken and Cow

---
If you go to the store to buy Meat, don't run to the Milk section or the Junk Food aisle looking for it!!
The Meat Section is the
True Gospel of Jesus Christ
.
The Milk Section is likened to those who will not preach on sin and
Hell
, just a feel good message, the Social gospel.
The Junk Food Isle is the outright false doctrine AKA the prosperity gospel, name it and claim it, the Hebraic Roots movement and other false teachings!!
Feasting on just Milk and Junk will eventually cause you great harm, you can count on it!!
---
If you appreciate what this Ministry is doing to Expose the Fake Christians, Satanists, Witches, Communist/Socialist Democrats, R.I.N.O Republicans and the assault on our Conservative, True Christian values,
please consider a small donation
to help us continue and expand. This Ministry is not only under attack by the Enemy, we are now under attack from supposed Christians also. It is what
Tom Horn calls 'Blood on the Altar"
!