The party of Death and Abortion is set to take the national stage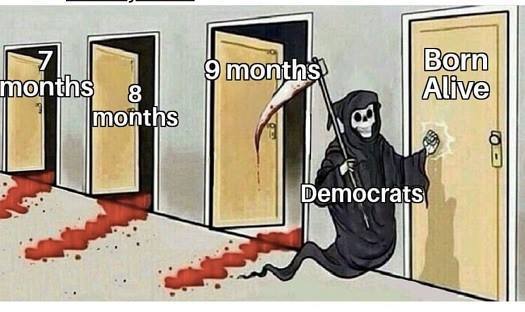 ---
1st Corinthians 16:22 "If any man love not the Lord Jesus Christ, let him be Anathema Maranatha."
Anathema - a person or thing accursed or consigned to damnation or destruction.
Maranatha - the Lord is coming" or "come, O Lord.
---
Jon Bowne | News Wars – As mainstream media propaganda giants report that in Missouri the last remaining abortion clinic in the state has closed, rather than reporting the full story revolving around the investigation of the injurious history of the clinic itself.
Sixteen of the twenty-four 2020 Democratic candidates turned out under the Planned Parenthood big top leading up to the greatest clown world in the galaxy festivities on June 26th and 27th.
---
If you appreciate the what this Ministry is doing to fight the Fake Christians, Satanists, Witches, Communist/Socialist Democrats, RINO Republicans and the assault on our Conservative, True Christian values, please consider a small donation to help us continue and expand. This Ministry is not only under attack by the Secular Scum, we are now under attack from supposed Christians also. It is what Tom Horn calls 'Blood on the Altar"!