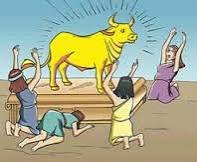 Disturbing News has surfaced about the First Daughter and First Son-in-Law!
OH MY I am touching the Sacred Cow! 
The Hill – Ivanka Trump secretly met with the president of Planned Parenthood following President Trump's inauguration, according to a new report.
Trump's elder daughter initiated the meeting with Cecile Richards, hoping to ease tensions and discuss the organization, which Republicans hope to defund, Politico first reported Thursday morning.