2nd Thessalonians 2:11 "And for this cause God shall send them strong delusion, that they should believe a lie:"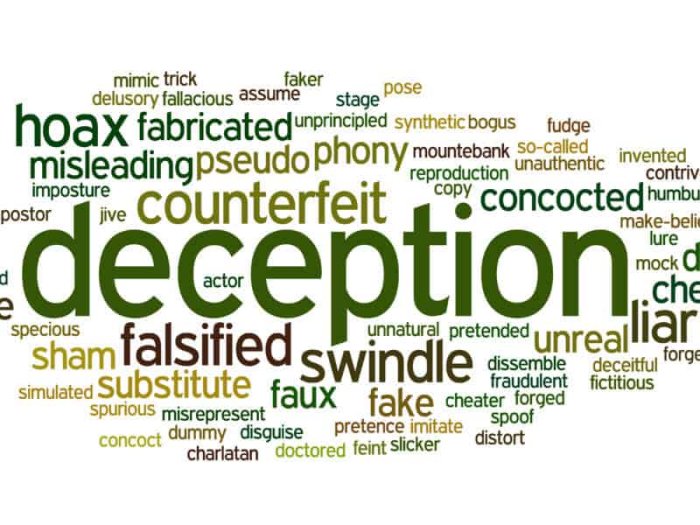 Unless you have a bit of Common Sense and most important…, discernment!
1st Corinthians 2:14 "But the natural man receiveth not the things of the Spirit of God: for they are foolishness unto him: neither can he know them, because they are spiritually discerned.
As the world is going to Hell in a hand basket, people in America are now focused on two Black Ahab's, (and other Irrelevant distractions) who played their part in distracting the Sheeple away from reality. 
Example of the Irrelevant and there are thousands that could be posted!
CNN, King of Fake News, runs a 5 min segment celebrating Bimbo Jezebel Ketanji Jackson's hairstyle
The staged event at the 2022 Oscars, like a False Flag, was choreographed to give the Lying Fake Main Stream News something to focus the Sheeple's attention on, ad nauseam, rather than what is really important. Here is a bit of news they refuse to report on. Why?
The Demonic Biden Family and R.I.N.O news
Rand Paul Warns Biden Is A "National Security Risk" Because He Is "In Cognitive Decline"
Hunter Biden had Defense Department encryption keys on his laptop that no private citizen should have
Madison Cawthorn Talks about the 'DC elites' Having Orgies and Doing Cocaine – Now you know why the country has gone the way of Sodom and Gomorrah. Those that govern ARE the Sexual Perverts!
War Crimes in the Ukraine
Ukrainian Soldiers Torture Russian Prisoners! Shoot them in Crotch and Knees
Bodies of Tortured Civilians With Carved Out Swastikas Found in Mariupol Basements
Ukrainian Soldiers Film Themselves Calling Up And Mocking The Families of Russian Soldiers Killed in Action
The pending Famine that is about to take place, because of the Planned Russia/Ukraine war,  and hardly anyone is paying attention!
Severe Shortages On Chicken, Eggs And Other Dairy Products Expected To Become Critical Over The Next Months – The Politics Behind Starving A Nation
Cataclysmic Scenario For Trucking And Food Industries: As America's Descent Into The Abyss Nears Completion, Expect Skyrocketing Crime And Chaos As We're Pushed Towards Tragedy
But the Mind Controlled, Compromised Talking Heads can never bring these to the attention of Sheeple, who are grazing on Poisoned Fake News Pastures, unaware of the raging storm that is approaching, while also packs of Wolves, Hyenas and Jackals surround them. 
New Bird Flu Plague Spreads Like Wildfire All Over The Globe! U.S. Bird Death Toll Rises To 14.6 Million
Michael Snyder – In the United States and all across the world, millions upon millions of chickens and turkeys are dying as a result of an absolutely horrifying new bird flu plague.  Considering the fact that global food supplies have become extremely tight and even Joe Biden is admitting that food shortages are looming, this is definitely something that we don't need right now.  The very first confirmed case of highly pathogenic avian influenza (HPAI) in a commercial flock in the U.S. was confirmed on February 8th, and in less than two months it has spread to facilities all over the nation.  Sadly, we have just learned that it has now even reached the top turkey-producing state in the entire country…

For the first time, highly pathogenic avian influenza (HPAI) was confirmed in Minnesota, the top turkey-producing state in the nation, said agricultural officials over the weekend. Some 14.6 million birds in domestic flocks have died of HPAI or in culling of infected herds to reduce the spread of the viral disease this year.

To me, that death toll is extremely alarming.

In less than two months, over 14 million chickens and turkeys in the United States have already been wiped out by this plague.

If things are this bad already, what will the total death toll look like six months from now?

One expert that was interviewed by NBC News says that he is anticipating an "explosion" of new cases in the weeks ahead…

The measures may do little to stop the spread of the virus, according to Henry Niman, a virologist and biochemist in Pittsburgh who has been tracking the bird flu's spread. He is expecting an "explosion" of bird flu cases in birds in the coming weeks.

"This outbreak I think is likely going to be bigger than 2015," he said, noting that the disease is already widespread in other regions of the world, such as Europe and Canada.

If he is correct, we are potentially facing a true national catastrophe.

Of course it isn't just the U.S. that is dealing with this.  In Canada, HPAI has now been confirmed in southern Ontario…

The Canadian Food Inspection Agency says bird flu has been found at a poultry farm in southern Ontario.

The agency says the farm is under a strict quarantine, and the CFIA is establishing movement controls and recommending higher biosecurity at nearby farms.

Europe and Asia are being hit really hard as well.  For example, a new outbreak was just detected at a large facility in Bulgaria…

An outbreak of bird flu on a Bulgarian farm with over 177,000 laying hens has forced authorities to begin slaughtering the remaining flock, the country's food safety agency said on Monday.

The outbreak in the town of Asenovgrad is the sixth industrial farm hit by the highly pathogenic avian influenza type A in southern Bulgaria since December.

As you read this article, you may be wondering what this plague is going to do to the price of chicken and the price of turkey.

Needless to say, we are headed into unprecedented territory.  Just look at what happened to the price of chicken wings in just one week…

Chicken wings averaged $3.82 per pound according to the USDA's National Retail report last week, compared to $2.99 the week prior and $2.54 last year.

Normally, Americans eat an enormous amount of chicken and an enormous amount of turkey.

But now that we are facing potential shortages and much higher prices, both chicken and turkey may soon be considered "luxury meats".

For our entire lives, most of us have been able to take extremely cheap meat for granted.  It was always there in the grocery stores whenever we wanted it, and before the last couple of years I don't remember ever hearing about any shortages.

But now everything is changing.

At first, U.S. consumers were willing to absorb higher prices as inflation began to ravage our economy, but now we are starting to witness a shift…

U.S. households have until recently mostly absorbed higher prices on everything from coffee to chicken to clothes, helping companies maintain fat profit margins despite higher input. But that doesn't mean consumers were happy about paying more for the same goods, which is why the University of Michigan's sentiment index has steadily deteriorated to the lowest since 2011.

A trip to the grocery store is becoming increasingly painful for most Americans.

If you have been lately, than you know exactly what I am talking about.

But the food inflation that we have seen so far is just the tip of the iceberg.

Let's just hope that this new bird flu plague stays only in birds.  According to the official CDC website, the death rate for H5N1 in humans can be extremely high…

More than 700 human infections with Asian HPAI H5N1 viruses have been reported to WHO from primarily 15 countries in Asia, Africa, the Pacific, Europe and the Near East since November 2003. Indonesia, Vietnam and Egypt have reported the highest number of human HPAI Asian H5N1 cases to date.

The first report of a human infection with Asian H5N1 in the Americas was in Canada on January 8, 2014 and occurred in a traveler recently returning from China. Although human infections with this virus are rare, approximately 60% of the cases have died.

The good news is that authorities are telling us that it is "unlikely" that a strain will emerge that can spread widely among humans.

But I think that it is interesting to note that the CDC has already "produced a candidate vaccine virus as a precaution"…

But H5N1 has a very high mortality rate, and the longer and larger the wave of outbreaks, the higher the chances it could mutate into a strain that is more infectious to humans. So US health officials are closely monitoring the situation.

The CDC has also produced a candidate vaccine virus as a precaution.

Needless to say, this new bird flu plague that is killing millions of chickens and turkeys is only one piece of the puzzle.

The truth is that we are in the midst of a "perfect storm" which just continues to increase in size and scope.

I recently heard from a farmer that told me that many in his industry are scared to death of this bird flu.

Once it is detected at a facility, all of the birds must be put down.

If that happens, that can be financially catastrophic for a farm.

I am going to keep a very close eye on this story, because this is really big.

Of course so many big things are happening right now, and I expect global events to accelerate even more throughout the rest of 2022.
---
If you go to the store to buy Meat, don't run to the Milk section or the Junk Food aisle looking for it!!
The Meat Section is the
True Gospel of Jesus Christ
.
The Milk Section is likened to those who will not preach on sin and
Hell
, just a feel good message, the Social gospel.
The Junk Food Isle is the outright false doctrine AKA the prosperity gospel, name it and claim it, the Hebraic Roots movement and other false teachings!!
Feasting on just Milk and Junk will eventually cause you great harm, you can count on it!!
---
If you appreciate what this Ministry is doing to Expose the Fake Christians, Satanists, Witches, Communist/Socialist Democrats, R.I.N.O Republicans and the assault on our Conservative, True Christian values,
please consider a small donation
to help us continue and expand. This Ministry is not only under attack by the Enemy, we are now under attack from supposed Christians also. It is what
Tom Horn calls 'Blood on the Altar"
!