SAN FRANCISCO (CBS SF) – San Francisco police have arrested five people on suspicion of child pornography-related offenses, police said on Tuesday.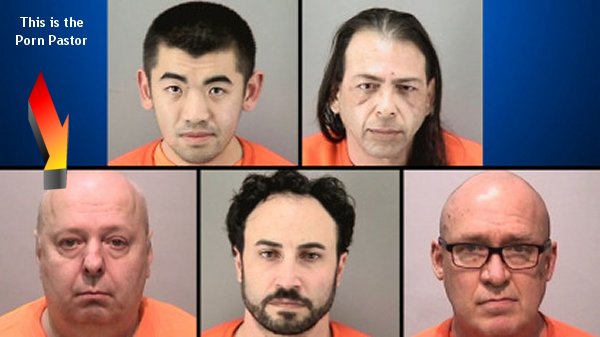 The arrests were made either this month or in October following investigations beginning earlier this fall.
---
1st Corinthians 16:22 "If any man love not the Lord Jesus Christ, let him be Anathema  Maranatha." 
Anathema
-
a person or thing accursed or consigned to damnation or destruction
. 
Maranatha - the Lord is coming" or "come, O Lord.
---
Police said that last week, investigators arrested a pastor of a San Francisco Lutheran church on suspicion of possessing child pornography, possessing more than 600 files of child pornography and distribution of child pornography.
(Clockwise from top left) Nicholas Fong, Elihu Hernandez, Pastor Steven Sabin, Trevor Schlesinger and Donald Wright have been arrested on child pornography offenses.
According to police, the pastor, Steven Sabin, 59, was allegedly distributing child pornography through a social media application. Investigators executed a search warrant on Nov. 15 at Sabin's home in the 1300 block of Market Street and allegedly found a cellphone of Sabin's containing images and videos of children being sexually abused. Police said investigators also found that Sabin had allegedly stored child pornography in a cloud storage application. Read more about the others here.